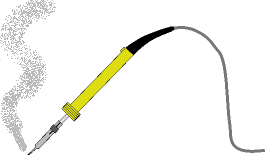 Vintage Valve Radio Repair & Restoration
In the North West of England Find DAB HAND RADIO ON GOOGLE MAPS!!
ROMILEY, STOCKPORT, CHESHIRE, SK63JT CALLERS STRICTLY BY APPOINTMENT TELEPHONE 0161 285 1600
OPEN: Tuesday, Wednesday, Thursday 10am till 4.30pm EMAIL: info@vintage-radio-repair.co.uk or MESSAGE BOX

CLICK HERE TO GO BACK TO THE HOME PAGE..


A Personal but Professional Touch..... Every radio I do is a joy, every customer special!
My grandfather used to build his own radios and introduced me to the world of listening to far and distant radio signals from around the world on short wave, the joy of building crystal sets and tapping away at my first Morse code buzzer.
My dad too had an active interest in radio and ran a small radio and TV shop on Alum Rock Road in Birmingham, 'Broadmead's'.
I spent many Saturdays and school holidays there 'helping' the radio engineer (who later became 'Uncle Ray' when he married dad's sister!) to fix broken radios and keeping everyone in the shop supplied with copious amounts of tea.
I never took up radio as a career but went on to teach for 30+years. I never lost touch with my passion for radio and became an active Radio Amateur, callsign G0PUD. I'm 'on the air' everyday from The Workshop making contacts with fellow ham radio operators all over the world.
On my retirement from teaching, this small hobby business was born to continue to enjoy my love of radio and help augment the pension!
Every job is bespoke, is numbered, will have it's progress photographed and shared with you the customer. You can even watch progress 'live' via the web cam. Each job can be very time consuming, creative and challenging, especially when a project such as a full original restoration, DAB or Internet Radio is approached. Often a project does not reflect the time I've had to put into it. I love what I do so the financial aspect, although important, isn't my main motivation. Please be prepared to wait for your Project to be completed. If you need a 'quick fix' please try elswhere.... Quality takes TIME!
I look forward to hearing from you! Dave Shaw
Here is some of the background to Dab Hand Radio and how it started...
Thomas McGuire, my Irish grandfather, worked for the GPO as a telegrapher. He built radios for fun! .. And my first Morse key!


My dad Tom ran the Broadmead's Radio Shop on Alum Rock Road in Birmingham during the 1960's .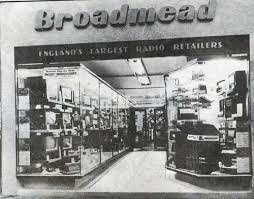 Me aged around 6yrs old! And now 60ish!!

My son Jon! 2E1FIX ham callsign! An actor and Opera singer, Dab Hand Radio Apprentice? No, but he gives good business advice!

Reginald Fessenden.. Grandad always said he did more for radio than Marconi!
(He can now be found as a tattoo on my leg!)
"Is it snowing where you are Mr Thiessen?" Who said that and when was it said?

MESSAGE me by Email
info@vintage-radio-repair.co.uk
You can ask questions, orjust make a comment about DAB HAND RADIO.. Guaranteed NO spam risk!!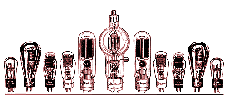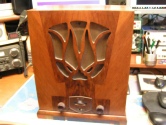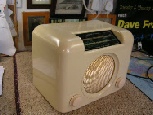 ..And the next
Generation? >>>>>>>>>>