CLICK HERE TO GO BACK TO HOME PAGE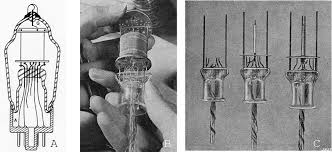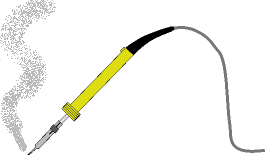 A). RADIO SERVICING 'Standard service & Safety Check' = £85
(No waiting list-Two to three week turnaround…)
B). VALVE RADIO REPAIR = £25 per hour + PARTS Estimates FREE
C). VALVE RADIO SERVICE then...
Addition of DAB/FM/AUX + Tuner built/fitted = £285
+ DAB/FM/AUX + INTERNET = £355
D). VALVE RADIO CASE
+ DAB/FM/AUX modern Internal Re-build = from £285 (£50 discount if you provide the case!)
E). VALVE RADIO CASE
+ DAB/FM/AUX/Internet modern internal rebuild = from £355 (£50 discount if you provide the case!)
F). Mini AM MW Transmitter (to broadcast DAB/FM/CD/MP3 signals direct to your valve radio) = £185
ALL PRICES INCLUSIVE OF VAT with 12 MONTH GUARANTEE!!

SHIPPING.... SEE BELOW!!!
All items are internally padded where possible with bubble-wrap to prevent valve damage. Radios are also wrapped with many layers of bubble-wrap and sent in double-walled cartons with extra loose-fill and solid polystyrene chips/newspaper scrunch.
The cost of these packing materials is significant and can cost between £5 and £10 per item. On top of this I always insure the contents of any parcel for the full cost of replacement if damaged in transit. This can be as much as £20.
Some courier companies won't insure fragile items such as vintage radios so care has to be taken in which company to use. I can advise on this prior to you sending me any item.
Experience shows that not all couriers are safe, and even the 'good' ones can let you down from time to time. Hence PERSONAL DELIVERY/COLLECTION of your radio direct to the workshop is PREFERRED!!!
The standard amount I charge for shipping is £20/30 but some areas (Highlands & Islands) and of course international shipping, will be considerably more. Please ring me to discuss if required....

PRICES... Are competitive but not cheap... Quality costs! I'm happy to accept deposits (see below) and/or stage payments on an individual level. Contact me to discuss... TELEPHONE 0161 285 1600 or MESSAGE ME
IMPORTANT...
To confirm your Order/Project and to get your name on the SCHEDULED BUILD LIST requires a £50 deposit (deducted from the final bill) OR your radio. There is quite an extensive waiting list for my work BUT SERVICING & REPAIRS are NOT subject to such a long wait.. The usual turnaround for these is around two/three weeks or less.