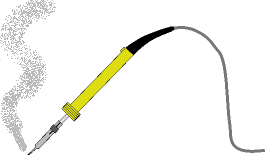 MESSAGE me by email!
info@vintage-radio-repair.co.uk
Drop me a line to let me know what kind of problem you are having with your radio. Make and model would be helpful and a few 'symptoms' !
I will be very happy to give you free estimate of the costs involved in the repair of your valve radio. The repair carried out will get your radio working again and a safety check is also completed to make sure the radio is 'good to go' and not potentially dangerous. Nothing leaves the workshop which might be considered unsafe!!
It's difficult to say how much you repair might cost without having first seen the problem. The TIME element of my charges is the prime cost but my overheads are low so I keep my prices competitive. Even these days the cost of parts, even the old valves and valve components are very reasonable and in most cases readily available.
As a guide simple repairs on average cost around two hours of my time at £25 per hour.
Sundry items such as dial bulbs, any perished wires needing to be replaced and a new fused mains lead are included.
Once the repair is completed I would strongly recommend also having the rest of the radio serviced with my STANDARD SERVICE at £85 which will make sure that all other parts of the radio are working at their best and will last. I give a 12 month GUARANTEE on completion.
Getting your radio to me? I always prefer personal drop off/collection wherever possible.
If dropping off the radio for an estimate isn't possible I can advise on the
best and most reliable courier service who can pick the radio up from your home and deliver it safely to The Workshop.
I will also advise on the correct way to package and insure your radio so that it survives the journey to me! The average cost of using a courier service is around £20 to £30.
Once I have seen the radio and assessed the repair I will give you a written report on its condition together with an estimate of the repair cost.
You can then decide on what to do.

All repair work carried out has a 12 month Guarantee!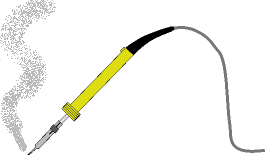 Your old valve radio isn't working? No sound??? Not lighting up?
Funny smell? Sparks?? Flames?? !!!! SWITCH IT OFF and call me!
CLICK HERE TO RETURN TO HOME PAGE


Dave is an absolute hero. He done an amazing job of repairing and restoring an old Marconi radio which has been passed down the family, sentimental value which a price couldn't be put on. Over the moon with the job he has made, can not thank you enough. Very highly recommended
S. Campbell, Perthshire

Great work. Brought my old radios back to life!
B.Watson, Liverpool