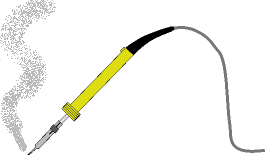 IMPORTANT STUFF!!! TERMS & CONDITIONS..
If you are thinking of a Project or repair with DAB HAND RADIO Please Read Carefully!!

1. When you radio is in my charge I will take care of it as if it was my own.
2. All my work has a 12 month guarantee. Where a 12 month guarantee can't be offered the customer will be informed and the reasons given.
3. In the event of a claim being made during the 12 month guarantee period I will organise the collection of the radio and its return. It is the customer's responsibility to pack the radio in suitable 'courier proof' packaging... Double walled box, double boxed with plenty of bubble wrap.
4. I will pay for the return because I'm confident that there won't be, and so far there hasn't been, many incidences of guarantee claims! The repair will be free of charge.
5. If the repair can't be made an alternative solution will be offered which will not be a refund unless there have been exceptional circumstances arising from the claim.
Please bear in mind I will have worked on your Project/radio for some considerable time and may well have gone to some expense obtaining spares/parts for the job. As a small business my resources are not bottomless.
6. The guarantee relates to work carried out. It does not cover situations such as the customer changing his/her mind once work has started or decides that at the end of the project he/she doesn't 'like' the work done. I keep in touch with customers before, during and after a project starts. Progress is monitored via the LIVE web cam and by photos published daily on my FACEBOOK page. The customer therefore has no grounds to claim that he/she was not up to speed on progress and what was happening to his/her property.
7. Any reasonable claim/issue arising out of my work will always be sympathetically dealt with. I value good customer relationships. After several years in existence I now class many of my customers as friends!
8. If a radio is damaged in transit to the workshop I will claim for the loss/damage through the Courier Insurance. No refund will be given to the customer until the damage claim has been successful. NB I reiterate... Please bear in mind the packaging has to be top notch when sending a collected radio back to me and it may void the insurance if you the customer haven't packaged it correctly!
9. I have comprehensive Business Insurance which covers me and the customer in the very unlikely case that a radio is destroyed in or stolen from my workshop.
10. I have Public Liability Insurance up to £1 million so in the very unlikely scenario that one of my radios/workmanship causes a catastrophe and, for example, causes a fire and burns your house down, both you the customer and me are covered.
11. By sending me your radio for repair, restoration or estimate you agree to me working on the radio and we will have established a 'contract' whereby I will endeavour to complete your repair/restoration/project to the best of my ability keeping you informed of progress (and challenges!) as the work is done.
12. Where an estimate is given the final fee for my work will be as per the estimate. In the event of something cropping up which means extra expense may be incurred I will inform you first and not present you with an unexpected bill.
13. Any radios left with me for an estimate and/or restoration or repair work will be returned to the customer in due course. Any left with me for an extended period of time and/or where I have lost touch with the customer or vice versa, will be disposed of. I will of course try and re-establish contact before the radio goes to the great grave yard in the sky...
14. Payment to DAB HAND RADIO will be by cash on collection, via PayPal or by cleared cheque made out to 'Dab Hand Radio'. Don't come to the workshop expecting to take goods/radio away if you are paying by cheque!
13. TIME! Each radio I do can take minutes to repair or weeks to restore. Time scales can be very lengthy. If you are looking for a quick fix please look elsewhere. I have some jobs here in the workshop which have been here for over three years..... I do try and get things done as quickly as I can but DAB HAND RADIO is a hobby business and not constrained by commercial deadlines and corporate production lines.
There's only me! I'm sure your wait will be worth it!
14. Finally, I have an extensive collection of spares and spare
radio cases and sometimes I can substitute a better quality case
or incorporate similar better quality parts into your radio.

The bottom line... I'm a reasonable chap who loves radio and enjoys my work. I'm not out to 'do' anyone and will endeavour to meet every customer's expectations. I'm human, sometimes I might not match those expectations and if so, I sincerely apologise. However, so far so good and I have many, many satisfied and happy customers across the world. My aim is to keep this reputation!!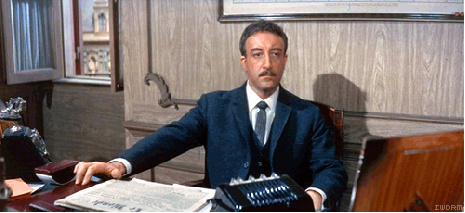 My very best wishes Dave Shaw Dab Hand Radio




CLICK HERE FOR LIVE
WEB CAM
CLICK HERE FOR MY FACEBOOK
PAGE




OTHER STUFF......
1. When you get your radio place it in your desired location. NB Valve radios must not be placed near heat sources (radiators etc) and must have a MINIMUM of 6 inches of clear space above and to the rear. Valves can get hot as they are designed to do so... Inadequate ventilation can significantly reduce the life of a valve. DO NOT place the radio/unit next to curtains or soft furnishings.
2. Valve radios... TURN ON with the VOLUME set to zero or low, allow the radio to warm up. This can take anything up to a minute! A slight HUM might be heard, this is quite normal. Select your waveband, increase the volume and tune in to your desired station. Crackles as you turn the on/off / volume/ waveband dial/switch are quite normal.
3. DO NOT allow children or animals to go near the rear of a valve radio. These radios were designed and built in an era before Health & Safety as we know it today. They were designed with large holes and ventilation grilles at the back. Don't poke anything through these grilles THERE IS LIVE MAINS ELECTRICITY INSIDE!!!
4. ALWAYS unplug a radio when not in use. DO NOT leave the radio switched on unattended.
5. NB If it becomes necessary to remove the mains plug it is VITAL that the wiring is reconnected correctly.
LIVE = RED NEUTRAL = BLUE EARTH = GREEN/YELLOW (IF FITTED) Failure to observe this can result in electric shock and damage to the radio.
NOTES REGARDING RECEPTION......
Often the technology incorporated within an old valve radio will dictate that it has to be orientated correctly to get best reception. Sometimes internal aerials have to be positioned side on to the incoming signal. Sometimes an external aerial, such as a small length of wire, will need to be draped down vertically or pinned up vertically behind the radio. DO NOT allow the free end of the wire to poke inside the radio.
SHORT WAVE; There are NO commercial stations broadcasting on Short Wave in the UK. You may be able to hear international, military or other broadcasts. An external aerial will give better results.
MW, LW and FM (VHF); Ensure correct orientation. Tune the radio to a strong signal then rotate it through its vertical axis to obtain the clearest, not necessarily the loudest, signal. An external aerial, especially on FM will prove beneficial.
INTERFERENCE....
Due to their technology and design old valve radios are susceptible to modern radio interference. Mobile phones, broadband routers, computers, TV's, Energy Saving Light bulbs, LED light bulbs, cars, fridges, switched power supply units and many more modern items can cause interference. The worst type of interference comes from Power Line Broadband extenders... DON'T BUY THEM!!!! Interference on your valve radio will manifest itself as humming, buzzing and crackles coming from the speaker. THE ONLY WAY to combat this interference is to move the valve radio away from the offending equipment or TURN OFF the offending equipment. IT IS NOT A FAULT WITH THE VALVE RADIO!!!
CABINET CARE....
I recommend that you regularly dust your radio with a soft dry cloth. I also recommend the occasional use of a silicone type polish on both bakelite and wooden cabinets such as 'Turtle Wax 'Back to Black' automotive spray.