Formerly Dab Hand Radio.. Same people, new name! We DO NOT repair DAB Radios!



ABOUT GALLERY TERMS & CONDITIONS CONTACT ME THE WAITING LIST!




ALL WORK HAS A 12 MONTH GUARANTEE!!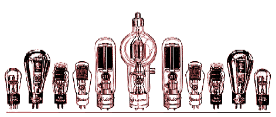 The Vintage Radio Repair Shop 2023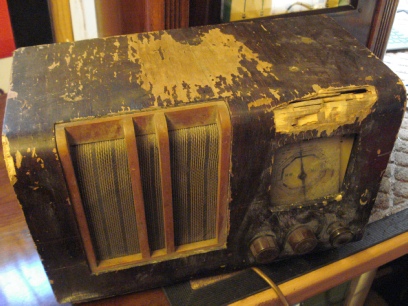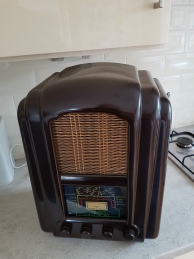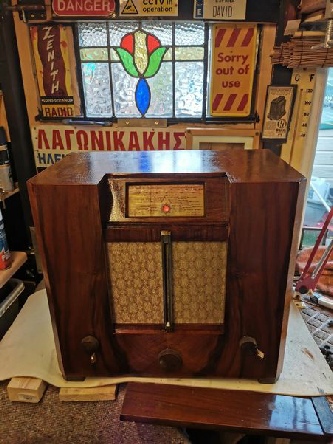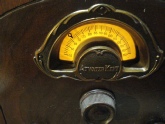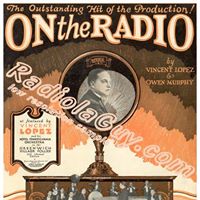 Go to the Facebook Page for regular progress posts! Over 6700+ Followers worldwide!
Support me on Patreon! Become an APPRENTICE!





The Vintage Radio Repair Shop
For all your repair, restoration and servicing needs for Vintage Valve Radios from the 1930's/40's and 50's. We only restore vintage equipment, NO TRANSISTORS, Car radios, record players or Radiograms!
Based in Stockport, Cheshire N.West England but offering Nationwide Service!
Email: info@vintage-radio-repair-shop.co.uk (or use the CONTACT FORM below!) or TEXT Tel 07889456524


HOW MUCH MIGHT IT COST????
I think most people like to know from the start a rough idea of how much repairs and restorations can cost. Its not cheap, it can be painstaking and intricate work, but I do try to keep costs as low as I can. The Vintage Radio Repair Shop is a hobby business which I do due to my love of old radio sets, family tradition, and because its fun.
I'm sure you can appreciate that some Projects take many hours so even at my current prices, I'm often working far below the minimum hourly wage! This is why I've developed the Options system which I think prices jobs at a reasonable rates to cover most costs, overheads, tax and hours spent. It also gives you 'the ball park figure' so you can decide accordingly...
NB If you do not require the case/cabinet of the radio to be restored and only need the electrical issues sorted, message me as prices can be reduced!
If your Project is on the waiting list please bear in mind I can't foresee how much the price of parts might increase over a 12 month period. Often parts can also be hard to source and expensive. When your radio is on the bench I will advise at that time if further costs might be incurred so we can agree to proceed or not. I will always keep costs to a minimum and any rises will be small and reasonable but in line with current inflation.
HOW DO YOU ACCESS MY SERVICES?

OPTION 1….. Safety Check, Service, Repairs.

OPTION 2….. Full Restoration/Repair

OPTION 3….. DAB/FM/Bluetooth Conversions…..



OPTION 4….. INTERNET Radio /Bluetooth

OPTION 5….. BLUETOOTH alone.

OPTION 6.... ALEXA/Google NEST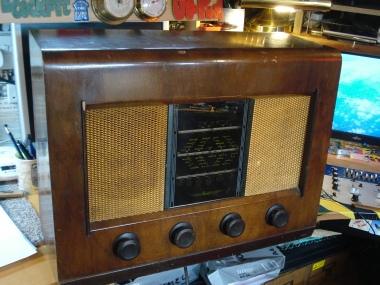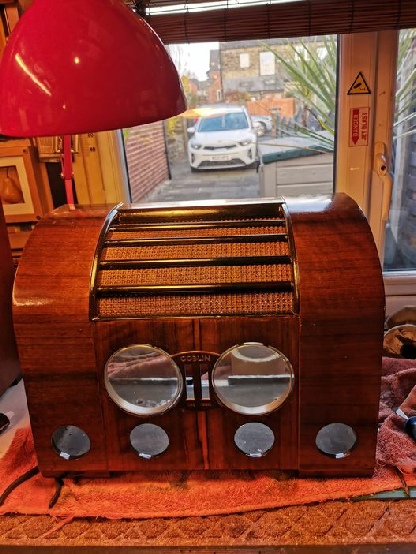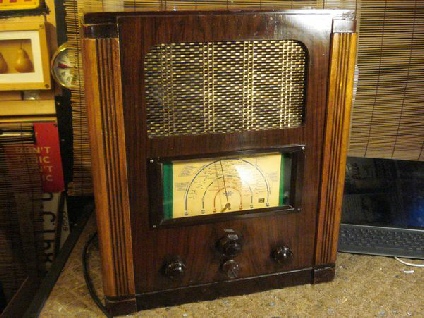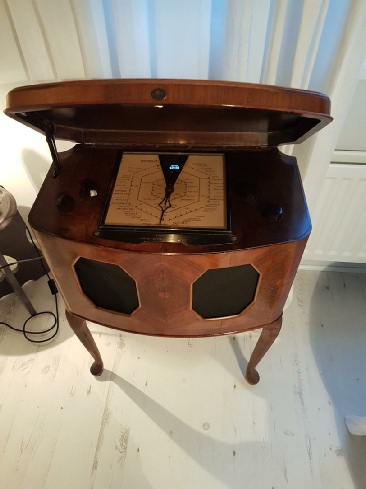 WHERE THIS ALL BEGAN....This is our old family Radio Repair Shop in Alum Rock in Birmingham . I learnt from my dad and granddad! Shaw's TV and Radio Repair Shop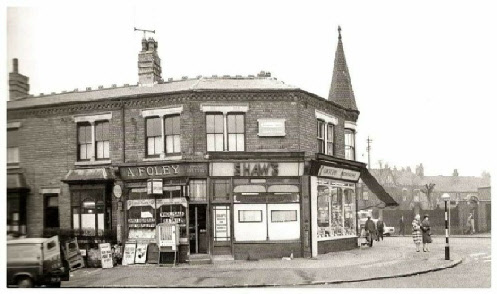 Take a look at the picture below!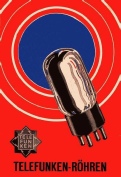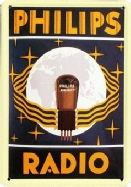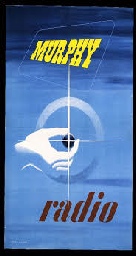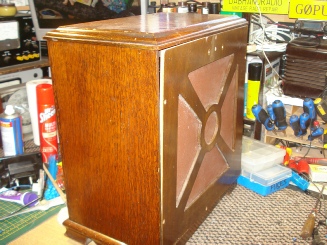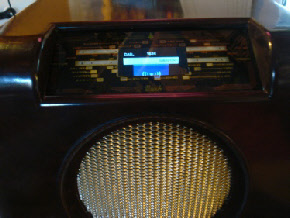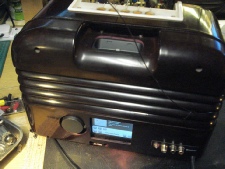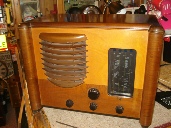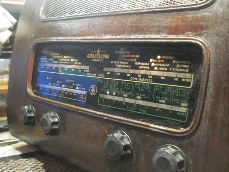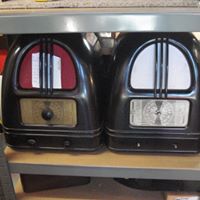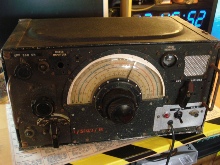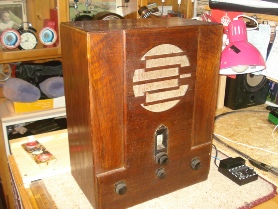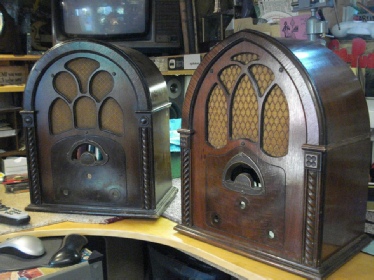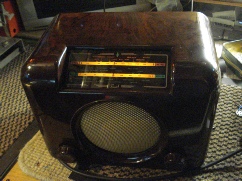 Examples of my work... There's more in The Gallery!
A £30 DEPOSIT secures your place on my List! Sadly there might be a 12 month minimum wait but ring/message me for details as I can often squeeze in 'special' jobs!
HOW DO YOU GET YOUR RADIO TO ME?
Due to the risks involved with using the post office or courier firms I have had to make the difficult decision to only accept jobs that are...
HAND DELIVERED OR COLLECTED
Unless there are exceptional circumstances.... I have had two recent examples of damage due to couriers and its really not worth the gamble, despite the best of packaging. PLEASE CONTACT ME as I'm sure we can sort out a solution if the above is problematic!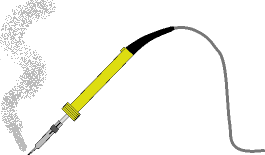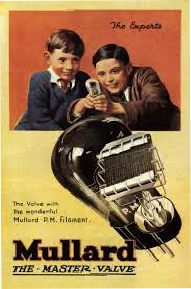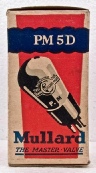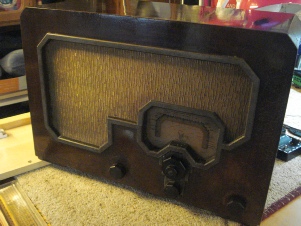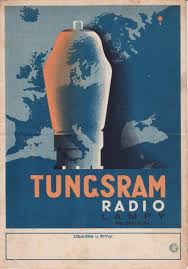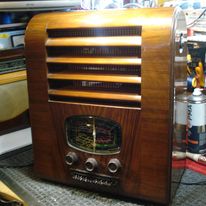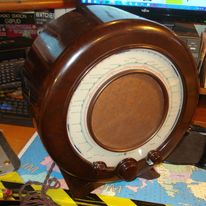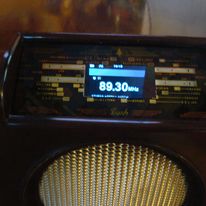 TO BOOK MY SERVICES AND GET ON THE LIST
PAY YOUR DEPOSIT HERE! (DABHANDRADIO)



CHECK THE WAITING LIST AND YOUR PLACE ON IT HERE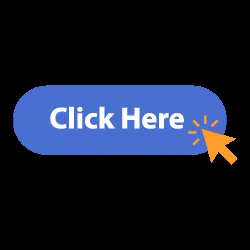 Looking for someone to fix your old valve radio???
Please scroll down for more information
Check out all the Options I can offer!
PLEASE NOTE!! THERE IS A LONG WAITING LIST!!
JOIN MY APPRENTICE GROUP TODAY!! CLICK HERE!!!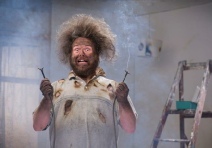 Want to do it YOURSELF? Want to learn about fixing valve radios?


NEED HELP? WANT TO LEARN????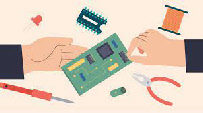 My Patreon Apprentice Scheme costs just £2 per month.. Less than a coffee!!..
For your subscription (cancel anytime) you get access to loads of personal help and benefits, cheaper parts, active tuition, my RESCUE SERVICE (should your radio project go wrong) and access to my basic Radio Kits! Build your own valve radio from scratch and learn how to fix them.. Easy non complicated stages!
Then how about joining my Patreon Apprentice Scheme Be a member of our WhatsApp Group!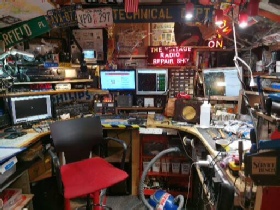 THE WEBCAM !! Observe the work being carried out "LIVE" on The Bench! If it freezes just 'refresh' page! No Audio , and if it looks like I'm staring straight at you, I'm not, I'll be looking at the computer screen just below the camera. Thanks for dropping by!!!
From £165 For this Option the work will focus on safety and minor repairs. Old valve radios can be a fire risk. Ideally the radio should be 'working' in some form but in obvious need of some TLC. This Option will clean the radio, replace out worn components, mainly capacitors and resistors, test the valves, make sure the dial lights work, fit a new fused mains lead and align and test. If new valves are required or a major repair needed, like replacing the transformer, I will advise the customer before proceeding. This Option is the most popular for those customers who have an old family radio in need of rejuvenation or have acquired a radio at an auction or car boot sale. This Option gets the radio fully working and fit for safe everyday use. It does NOT include restoration of the case/cabinet.

From £265 This Option ultimately includes everything from Option 1 but will starts from a non working position. Radios brought to me for this Option usually fit into the group which have been damaged by age, water penetration, have rust, brittle and dangerous wiring. They will need the case to be repaired, often stripped back to bare wood, require veneer replacement or have broken or cracked Bakelite. This is always sympathetic restoration which captures the originality and patina of the radio so even if the case is stripped, the finished result still holds its original patina, it doesn't look 'brand new' as this just wouldn't be right!
See The gallery for some examples of past Projects.
For some radios an 'original' restoration isn't possible.
Options 3, 4 , 5 and 6 may be a way forward.....

From £275 DAB/FM/Bluetooth Conversions. This turns your old and unrepairable valve radio 'cabinet' into a working, functional addition to your home yet still retains its original nostalgic patina. The cabinet, be it wood or Bakelite, is restored to its former glory but with its original patina preserved. The bonus is that it sounds fabulous and will receive digital broadcast stations . The radio still looks 90% the same as it did on the day it was made. I utilise many of the original parts and circuitry. The dial lights up, the knobs have function… And the 'valve' sound is preserved with added hifi quality. The only departure from the original look is the position of the digital display which can be hidden behind the dial glass or placed on the rear panel. Most conversions come with a remote control.
Check out The Gallery for some examples!

From £365 This is the most popular conversion I do. It is expensive but it future proofs your radio and gives it another 50+ years of life! You receive literally 1000's of radio broadcasts worldwide. In addition you can access iTunes, Apple Music, Spotify and many other music platforms. In some areas the (as here in Stockport!) DAB/FM broadcast signals re not as strong as they ought to be so this conversion solves any reception problem. The sound is crystal clear. Your old vintage radio becomes a modern digital music centre but remains looking 'vintage'! As with the DAB conversion, a small digital display is required which can be hidden behind the dial glass or placed on the radio's back panel. The radio will still look 90% original but the resulting sound retains its original tone and volume.
Check out The Gallery for some examples!

From £175 This is very popular and cost effective customer choice offering excellent value for money and much cheaper than Options 3 and 4. Apart from price it has a few real advantages in that a digital display is not required as operation and pairing is by sound alone. This means I can keep the outside of the radio totally original and not have to squeeze in and disguise the digital display. The only disadvantage is that it obviously requires a Bluetooth audio source such as your smart phone, tablet or computer but as these are now ubiquitous in our daily lives, it shouldn't pose an issue. You can even use your phone as a remote control too! The original radio looks exactly the same, the knobs work and the dial lights up. Piping in BBC Sounds and playing Hancock's Half Hour or The Goon Show through your old radio's loudspeaker, plus having an additional speaker inside the cabinet for added stereo sound, is a joy to behold. For a small additional cost (£40) I can also offer the 'deluxe' version with added balance, bass and treble controls operated from the radio's original knobs. Ask/message me for details.


From £175 Recently introduced as an Option, I can now offer Alexa and Google Nest conversions. This, like the Bluetooth conversion under Option 5, means that the radio does not need a digital display so the case/cabinet can stay untouched and original. I personally like this new Option as you can actually talk to your vintage radio, you can even give it a name, which is quite a novel thing to do. You can ask it the time, the weather or (like I do!) play the 'What's the Question Of the Day ' trivia quiz. Best of all you can ask it to play music and the vast array of radio stations all over the world. I utilise as many of the original components as I can, especially the loudspeaker, so the radio keeps its original tone and volume. As with the Bluetooth Option, the radio's knobs are functional and the dial lights up. This Option gives a very modern 21st century twist to your vintage radio. Obviously the requirement is a wifi home environment for the Alexa/Nest to pair up with but this, again, is now almost universal.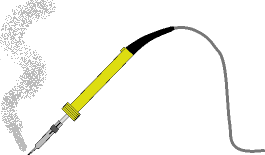 The Workshop Webcam 24/7
Watch your radio being fixed!